Top 10 Tablets
Now computers have started to lose their appeal for the standard home user. It is possible to do all the work done at home instead of a tablet. Of course, the business world is also taking advantage of tablets. As the technology evolves, the companies enter into an unrelenting race in every sector. We took the tablet foot of this race and we have listed the top 10 tablets currently on the market.
10 - iPad Air:
The iPad Air was noted for its sleek design and elegant design. But the quality is not enough to be just outside. The features it hosts and, most importantly, the image quality make iPad Air very special.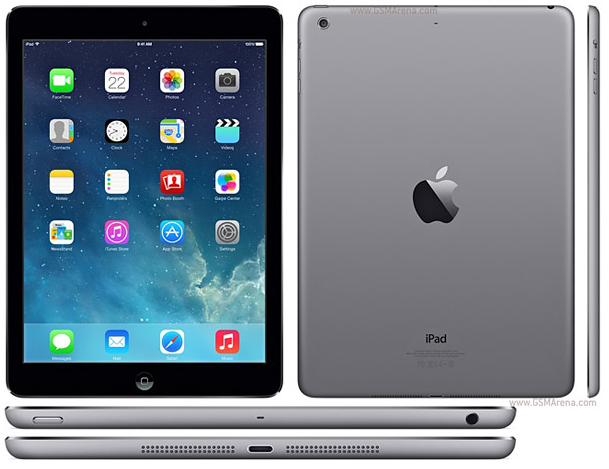 The prominent features of iPad Air are;
9.7-inch 1536 × 2048 pixel LED display
Apple A7 chipset
1.3GHz dual-core processor
PowerVR G6430 graphics processing unit
16GB of hard memory and 1GB of DDR3 RAM with 16/32/64 and 128 GB
5 MP (2593X1944) rear, 1.2 MP front camera
Price: $ 350
9 – ASUS Google Nexus 7 :
There is probably no tablet (or 2-3 if available) to this user, which offers excellent battery life. The Nexus 7 was a very successful display (10-finger touch screen), better hardware and design than its predecessor, and a performance-efficient processor.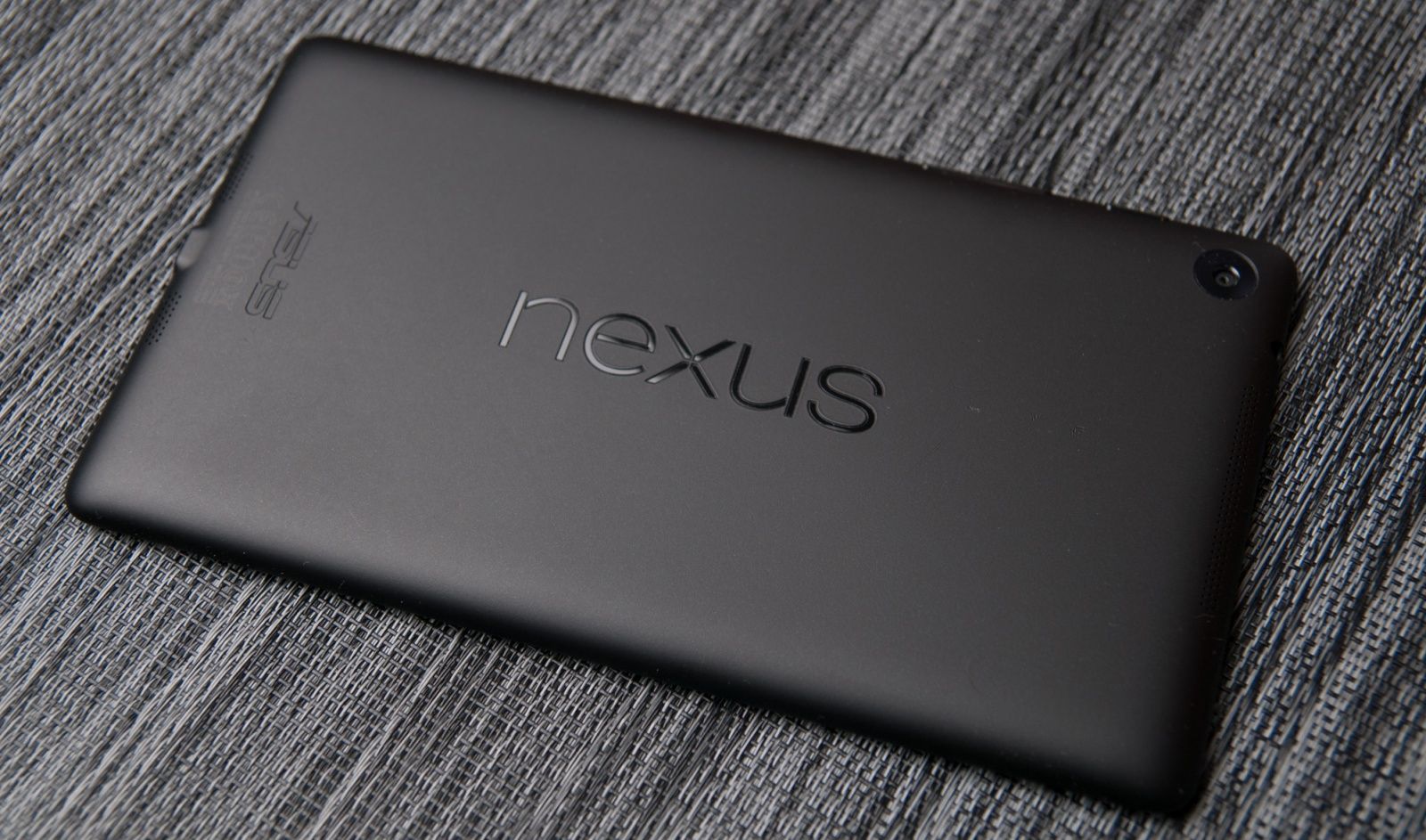 General features of ASUS Google Nexus 7 are: 7-inch 1200 × 1920 pixel LED display
Qualcomm Snapdragon S4Pro chipset
1.5GHz quadl-core processor
Adreno 320 graphics processing unit
16GB and 32GB hard drive and 2GB RAM
5 MP (2593X1944) rear, 1.2 MP front camera
Price $ 250
8 – Samsung Galaxy Note Pro 12.2 :
The device is powered by the Exynos 5 Octa 5420 chipset with 4 Cortex-A7 and 1.9GHz 4 Cortex-A15 cores running at 1.3GHz, and features the Midgard architecture and the Mali-T628 unit with high graphics power.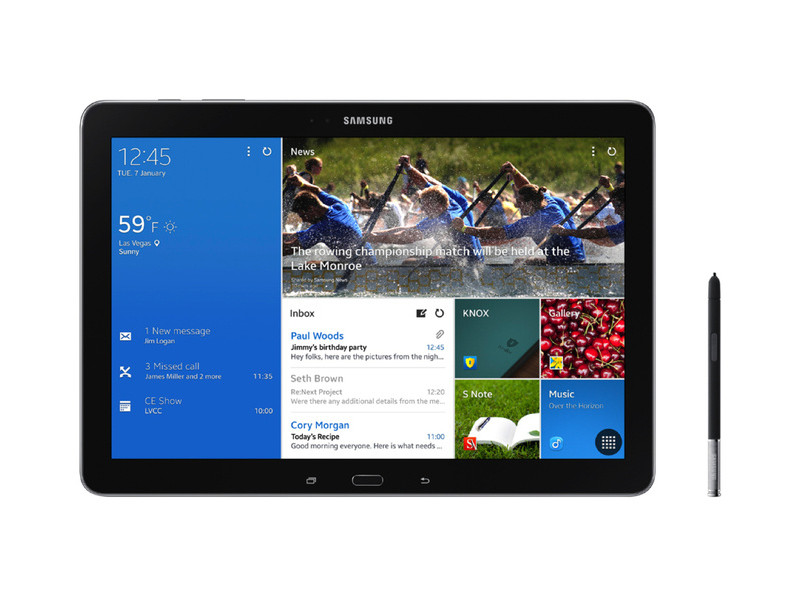 The device with Android 4.4 KitKat has 3GB RAM, 32GB or 64GB internal storage, 8MP resolution rear camera, 2MP resolution front camera and 9500mAh battery.
Samsung weighs 750g and is 2.95mm thick and has a new interface called Magazine. Thus, according to your usage style, you can divide the main erosion into 3 equal parts. The new tablet, which will be available for sale in the technology markets at $ 2199, seems to be a very successful tablet.
The Tab Pro 10.1 features the same hardware features as the 2 GB Ram, 16 GB internal memory and the Galaxy Note Pro 12.2, with the exception of the 8220mAh battery. The Tab Pro 10.1, which will be sold with a price tag of 1399 TL, looks quite ambitious.
7 – iPad Mini 2 :
The iPad Mini 2, which is almost identical to the iPad Air in terms of features, is characterized by improved color accuracy and increased sensitivity in screen touch.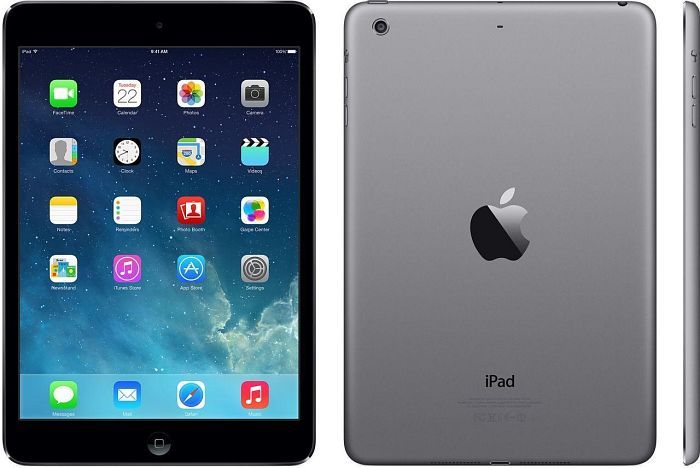 In terms of general features of the iPad Mini 2;
7.9-inch 1536 × 2048 pixel LED display
Apple A7 chipset
1.3GHz dual-core processor
PowerVR G6430 quad-core graphics processing unit
16GB of hard memory and 1GB of DDR3 RAM with 16/32/64 and 128 GB
5 MP (2593X1944) rear, 1.2 MP front camera
Price: $ 260
6 – iPad Mini 3 :
Coming with silver, space gray and gold color, the iPad mini 3 comes with more powerful hardware features.
Touch ID fingerprint sensor
One of the biggest updates on the iPad mini 3 was the adaptation of the Touch ID fingerprint sensor to this model. Apple, 5S, 6 and 6 Plus users, then iPad mini 3 users will be able to use their devices more safely.

5 megapixel camera and Full HD video
The next generation tablet features a 5 Megapixel iSight camera with 1080p HD camera, FaceTime HD front camera, MIMO 802.11n Wi-Fi wireless connectivity. The new tablet has the A7 processor used in the previous generation.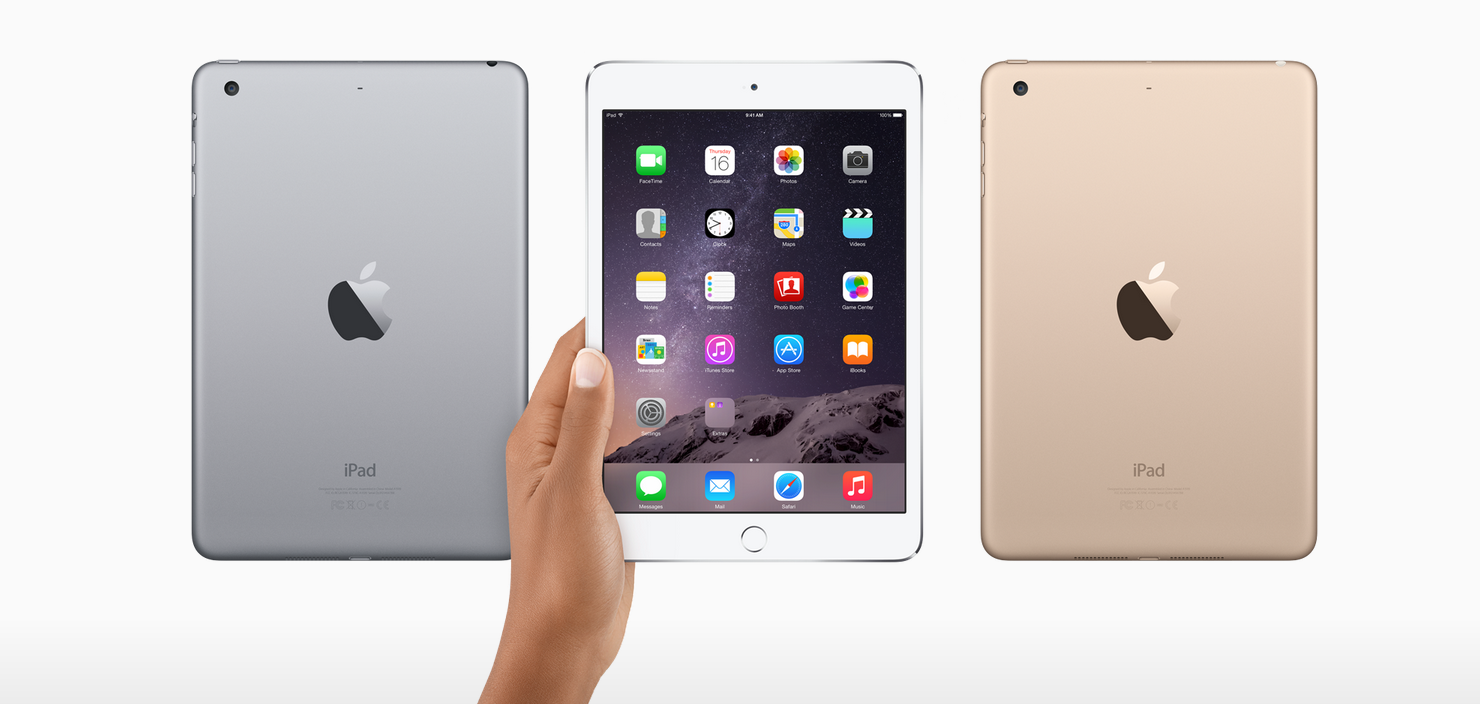 Gold color option, the iPad mini 3, white and black as an alternative to the color options will be available to the gold color. In particular, there were many demands on the gold color option in the forums. User-oriented mobile Apple, taking into account the color of the new generation tablet used.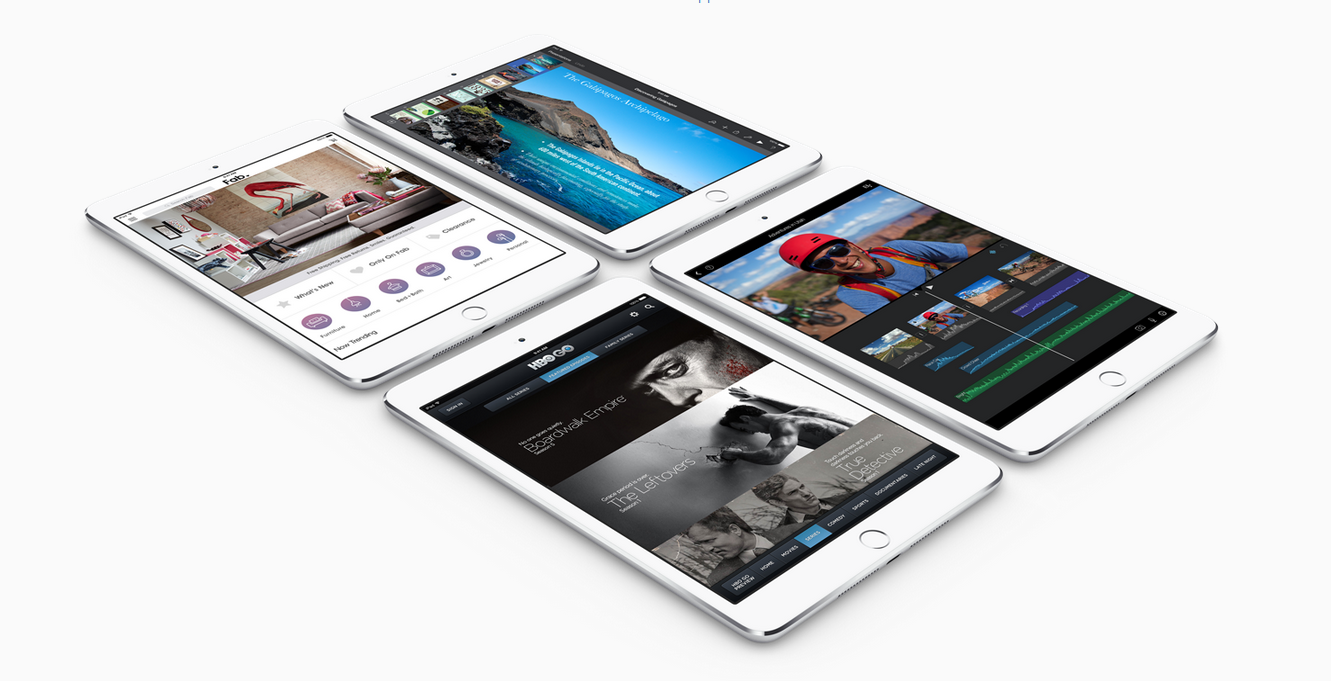 The iPad mini 3 will not stop selling the older generation tablet, but the iPad mini 3 will be sold and the first-generation iPad mini will be sold by users. While the 16-GB starter model declines to $ 249, this model is followed by the mini Mini 2. The initial price of this model is $ 299.

What are the prices of iPad mini 3?
The 16-GB version of the iPad mini 3 will be sold at $ 399, the 64-GB version at $ 499 and the $ 128GB at $ 599. So, the iPad will be available for $ 100 less each version of Air 2.
5- HTC Google Nexus 9 :
In addition to the smartphone Nexus 6, Google also introduced the Nexus 9 tablet with HTC. Tomorrow (October 17) will start the pre-order device, will be available from abroad as of November 3. There will be two different color options, black and white, the 16 GB version will be sold at $ 399 and the 32 GB version at $ 479. The Nexus 9's internal memory cannot be upgraded with a microSD card. The LTE model and sand color will be available later.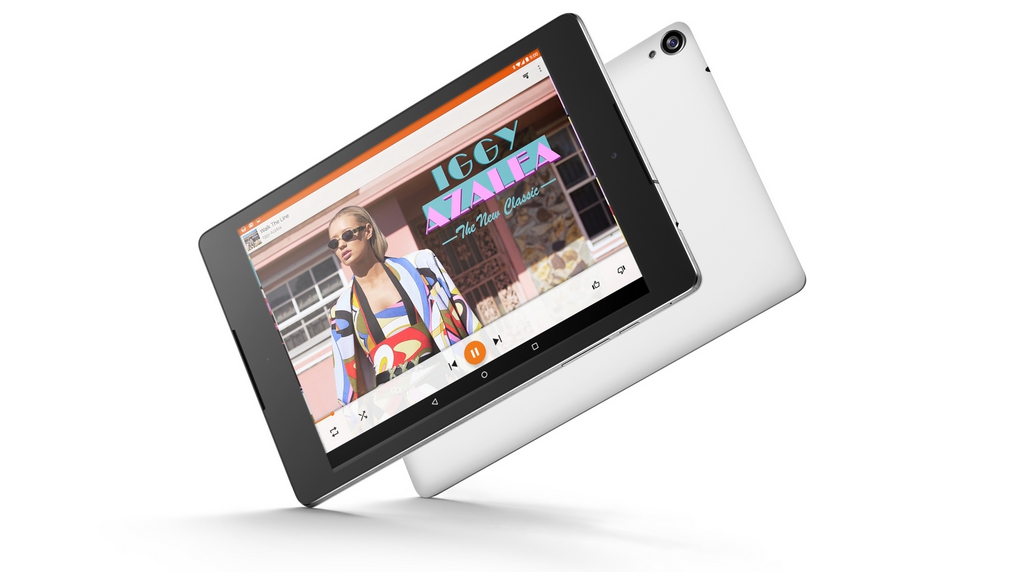 How are the technical specifications of the device?
Dimensions: 153.68mm x 228.25mm x 7.95mm
Weight: 425 grams with Wi-Fi connection, 436 grams with LTE
Battery: 6700 mAh
Display: 8.9 inch IPS LCD and Gorilla Glass 3 technology display
CPU: 64-bit NVIDIA Tegra K1 Dual Denver @ 2.3 GHz
GPU: 192-core Kepler GPU
RAM: 2GB
Wireless: 802.11 ac 2 × 2 (MIMO), NFC (near field communication) and Bluettoth 4.1
Camera: 8 megapixel front camera, 1.6 megapixel rear camera
Sensors: Magnetometer (a tool for measuring the intensity of the magnetic field), accelerometer (measuring the acceleration applied to a mass), gyroscope (used for direction measurement or adjustment), GPS (global positioning system)
Port and links: Micro-USB 2.0, 3.5mm audio, BoomSound, HTC dual-facing front speaker with dual microphone
Software: Android 5.0 Lollipop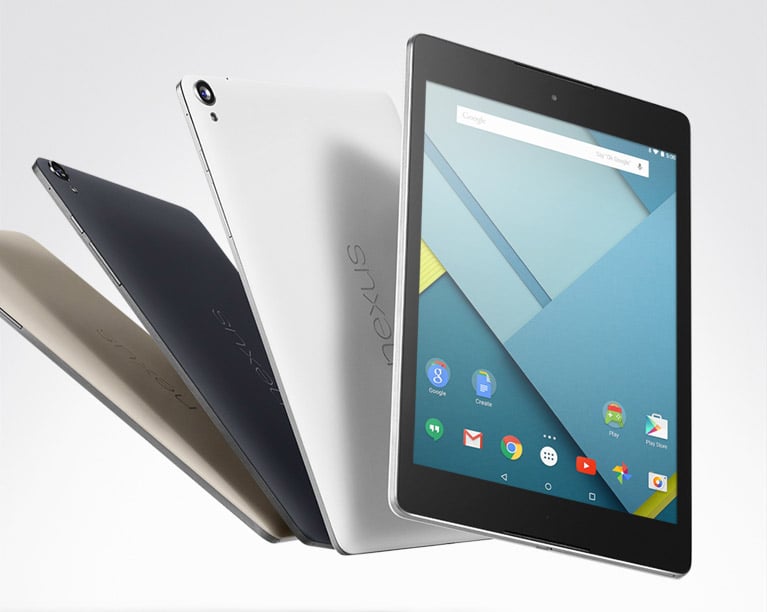 With a metal case, the Nexus 9 offers users a 8.9-inch and 4: 3 screen resolution of 2048 x 1536 pixels. The device comes with a Tegra K1 processor from Nvidia, which is accompanied by a 9-hour battery.
4- Sony Xperia Z2 Tablet :
Sony, another giant of the World Mobile Congress, introduced the new Xperia Z2 tablet. The world's thinnest and lightest tablet, the Xperia Z2 is also waterproof.
Sony, which can be said to owe its share in the mobile market to its waterproof products, used the same waterproofing technology as the Xperia Z2. The Z2 tablet with a 10.1-inch LTE screen has the same camera as the previous version, Z1. The 8.1 Megapixel main camera, the Z2, also features a 2 megapixel front camera. The most noticeable feature of the Xperia Z2, which has a 2.3 GHz quad-core processor, is that it connects with the Playstation's Dualshock 3 to dramatically improve your gaming taste.
Xperia Z2, the world's thinnest and lightest tablet, has a thinness of 6.4 mm and a weight of 439 grams.
Compatible with Sony's Playstation platform, the Xperia Z2 will also have a choice of console players with Sony Music and Video Unlimited services as well as access to the Playstation store.
The Xperia Z2, which will be released in March, is not only a plus of the Z1, but also comes with ease of use and Playstation compatibility.
The Xperia Z2 will be one of the most talked about products of the year:
3- Sony Xperia Z3 Tablet :
The features are almost identical to smartphones, the tablet has a 2.5 GHz Snapdragon 801 processor, 3 GB of RAM and 16 GB of internal memory.
The main difference that distinguishes the product from the Xperia Z3 is the 8.1 MP camera with the plastic surface used behind it. Coming with Android 4.4.4, the Xperia Z3 Tablet Compact has an 8-inch display and is 6.4 mm thick. It weighs 270 grams.
The tablet is easy to handle. The book lovers can read books with one hand. In terms of sound, the Xperia Z3 Tablet Compact has a high-definition audio technology.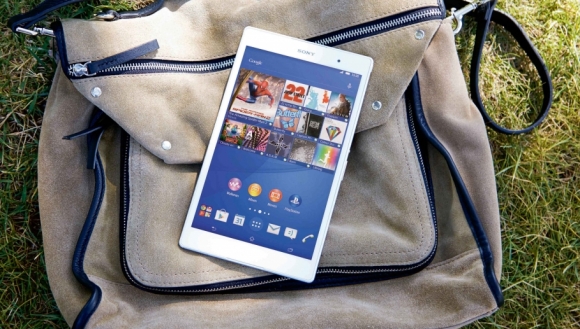 The tablet works well with the Playstation 4, and the gamers get plus points.
2- Samsung Galaxy Tab S :
Galaxy Tab S, the slimmest and most powerful tablet range that Samsung has ever produced, was introduced at the launch in New York with 8.4 and 10.5-inch models. We've also written features for our readers who are still tightening from Samsung's endless phones and tablets.
All models of the Tab S series have a Super AMOLED display at 2500 x 1600 resolution. Tablets with 8-core Exynos processor also contain 3 GB of RAM. With 16 and 32 GB internal memory, these tablets have a microSD card support at 128 GB.
Another feature of the Galaxy Tab S series is the slimmest tablet that Samsung has produced. So much so; 6.6 mm. Thickness of Apple's iPad Air and the previous Galaxy TabPro is thinner than the structure. TabT series KTroid 4.4 KitKat operating system also has a call answering feature, Galaxy S5'de Ultra save mode Galaxy Tab S with Wi-Fi Booster in the LTE (4G) model and 399 in the 8.4-inch model and 499 USD in the 10.5-inch model.
1- iPad Air 2 :
Along with the new iPad Air 2, it came with many new features as expected. Let's try to explain these features in order.
Better and thinner screen
The iPad Air 2 is the thinnest tablet ever with a thickness of 6.1 mm. The three-tier Retina display has been redesigned in a single layer. In this way, the screen does not further thinner Apple, more vibrant colors and a higher contrast display offers its users. This has made iPad Air have the world's lowest projection ratio. The new iPad Air 2 also prevents 56% of screen shots.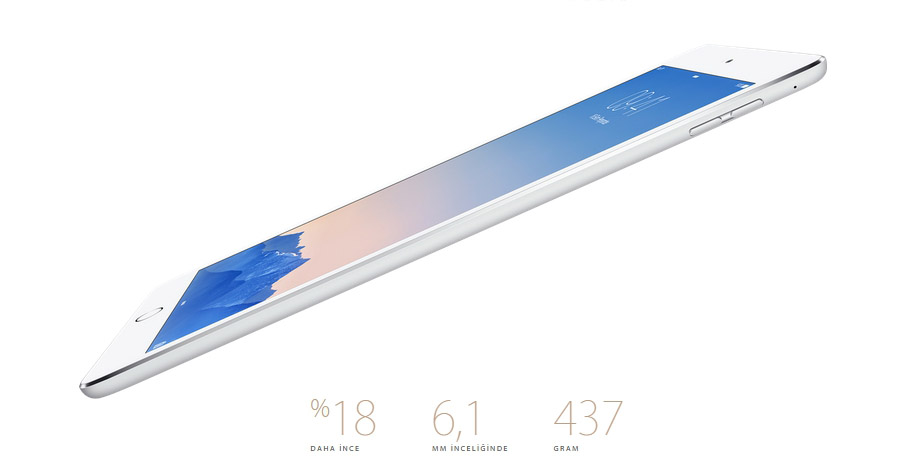 CPU A8X
Together with the new iPad Air 2, the chip has a better CPU and graphics performance than the previous chip. The A8X, with its 64-bit architecture, made the iPad Air 2 even more powerful than most personal computers. The device, which allows you to play all day, surf the Internet, has a very good stamina with 10 hours of battery life.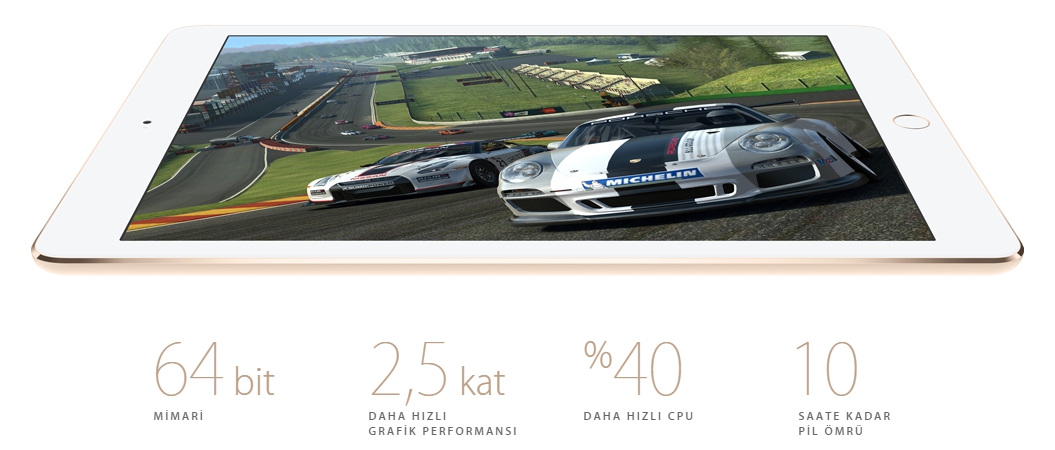 Touch ID came with the new iPad
Apple's smartphone series iPhone 5S, iPhone 6 and iPhone 6 Plus'te Touch ID technology, iPad Air 2 also available. You can unlock the iPad Air 2 with just one tap. In this way, you can securely exchange from iTunes and App Store.

New iSight Camera
The new iSight camera on the iPad Air 2 is the best iPad camera ever built, with an advanced optical system, enhanced sensor and powerful signal processor. With the front camera developed, you get 81 percent more light and you can HDR with one photo. The camera also features new features such as accelerated video capture, panorama, slow motion, sequential shooting and timer mode. The FaceTime HD camera is redesigned on the front. The device is equipped with sensors and large pixels for better performance in dim lights. In this way, you will be able to take a higher quality Selfie. iSight camera with 8 megapixel resolution, 1080p video to shoot with.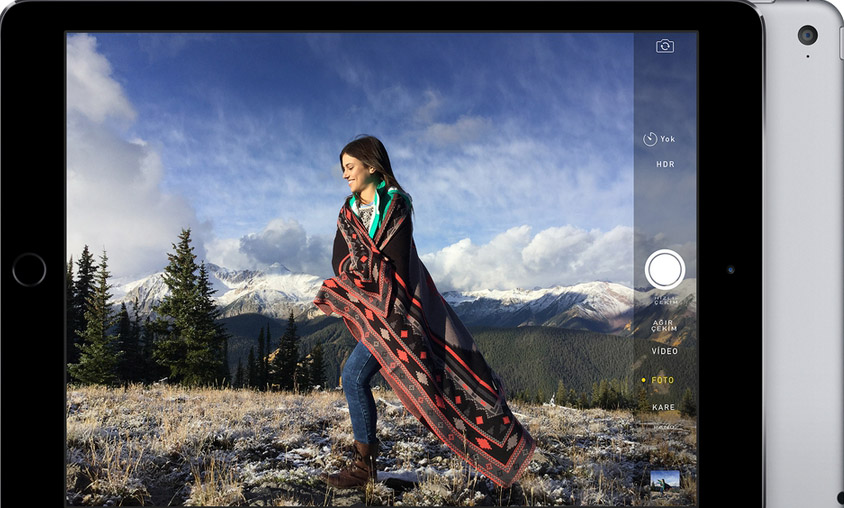 Wireless is pretty fast
The Wi-Fi speed on iPad Air 2 is twice as fast as the previous iPad. With this speed you will get less time to download movies and upload videos. The Wi-Fi Cellular has faster and improved wireless technology. The Wi-Fi speed is up to 866 mb per second.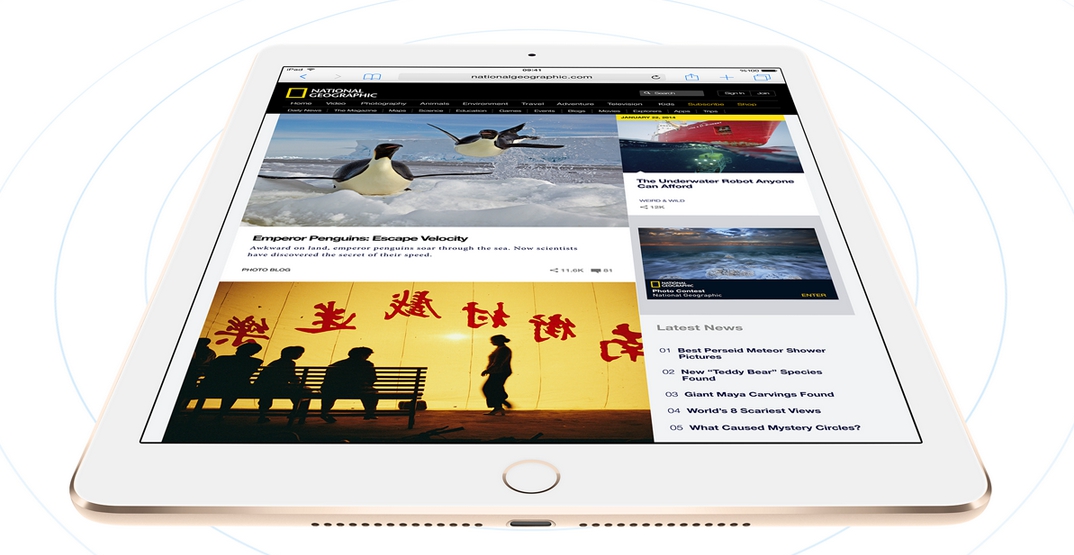 iPad Air 2 comes with many new apps
One of the most important features that make iPad Air 2 attractive is that it comes with many features. There are powerful applications you can use for everyday things like surfing the internet, checking emails, editing movies and photos, reading books and reading books.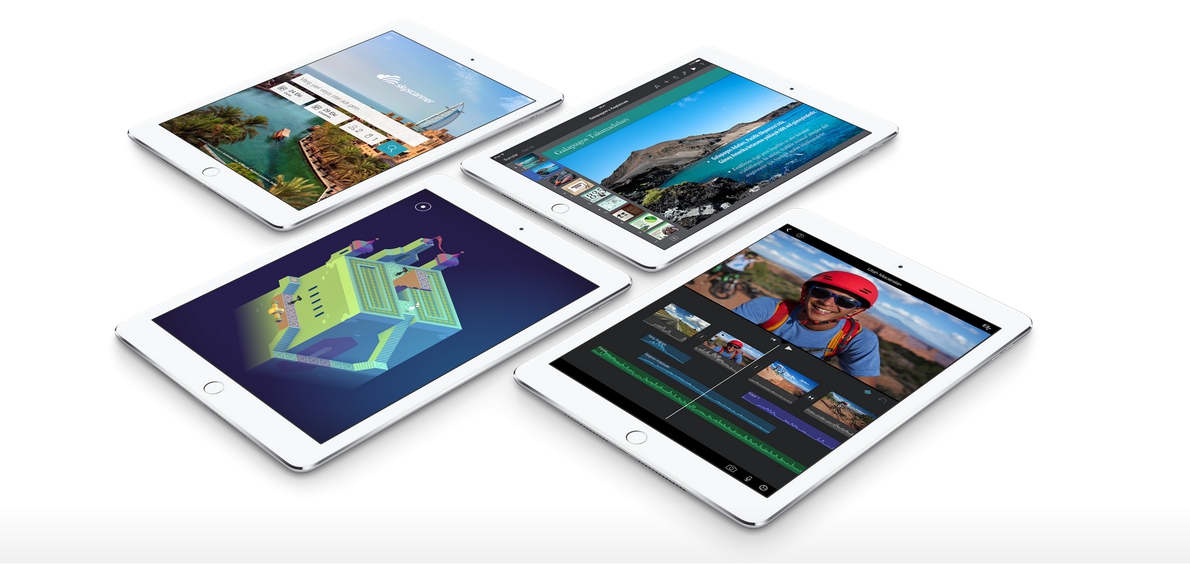 How will the prices be?
According to the new iPad Air 2's internal memory prices will be different. The 16 GB version will be available for $ 499, 64 GB for $ 599 and 128 GB for $ 699.